Each doll I make is not only a unique, one of a kind work of art. It is also an authentic New Orleans Voodoo doll.
In the future, I will be offering dolls for sale on this page. In the mean time, I am always willing to make a custom doll for you. My custom dolls range from $50-$250. If you are interested in a custom Voodoo doll, please email me at avoodoomoose@yahoo.com
If you'd like a premade doll, you can see what dolls I have up for auction on my ebay about me page

I use a variety of materials on my Voodoo dolls including, precious stones, fancy glass beads, feathers, silks, wool, mirrors and even real pearls! Each head is hand sculpted.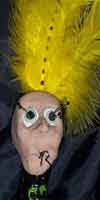 Most dolls are elaborately hand beaded and painted.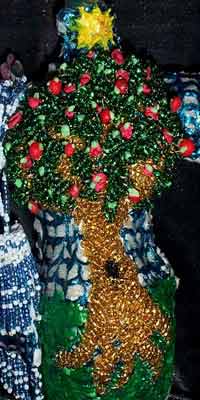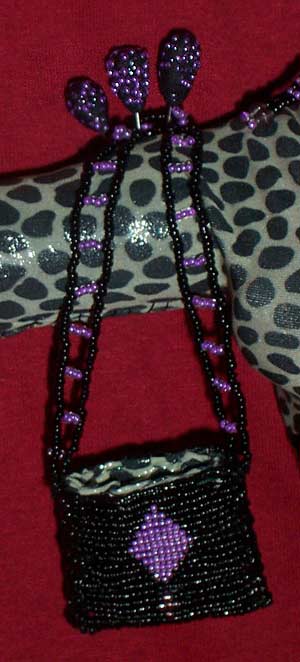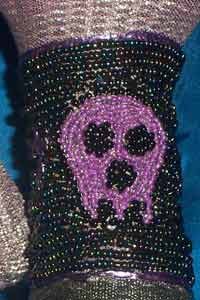 My dolls have been sold to both art collectors and people who use them for Voodoo rituals.